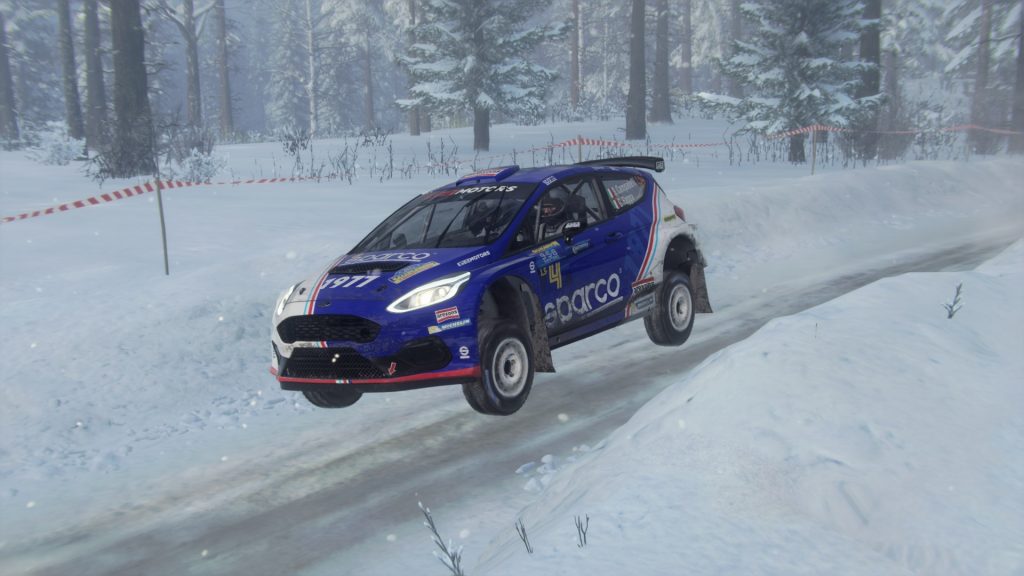 Prima etapă a campionatului Digital Rally Series a ajuns la final în seara zilei de joi, 12 August, cu un număr surprinzător de mare de participanți. Inițial programat să se încheie miercuri, 11 august, la ora 23:59, câteva mici probleme tehnice au modificat data de încheiere a primelor 3 etape în zilele de joi, la ora 18:00.
Suedia a reprezentat probabil cel mai important raliu virtual din România, fiind începutul unei noi ere pentru motorsportul digital românesc. Digital Rally Series este un campionat profesionist, organizat la standarde internaționale, cu un număr surprinzător de înscriși, atât străini, cât și români.
Prima etapă, desfășurată pe zăpada din Suedia, l-a avut învingător pe campionul italian de raliuri virtuale, Nicolo Ardizzone. Același Nicolo reușea în urmă cu câteva luni un impresionant loc 5 în campionatul mondial Dirt Rally:
The first round of this championship went very well. A small mistake at the beginning of the rally made me lose seconds, but I managed to recover and managed to accumulate a gap that allowed me to manage the race better.

ne declara Nicolo la final de raliu.
Alături de italian au urcat pe podium finlandezul Esa Ahonen si românul Andrei Tărnauceanu:
Sweden has been a tough rally for me on 4WD. Just can't find the right pace. I'm hoping to do better in following rallies.

a declarat Ahonen la finalul cursei.
Ruthless roads on Sweden hit us and hit hard for some of us, thankfully not me. Having my first event in DRS I considered that I need to be a bit more conservative but at the same time to keep up to my motto "If in doubt flat out". First stage was a pretty clean stage up until the end of the stage when I totally forgot that after you cross the line you still need to keep the car under control cause you'll get damage. Unfortunately I hit something which blew up my radiator and for the next 2 stages I had to upshift very fast. Luckly I managed not to lose much time. For the rest of the event it was just fun.. no major hits or issues. Unfortunately I was a bit rusty as I haven't train for while but pleased overall with the final time.

a declarat ocupantul locului trei, Andrei Tărnauceanu.

La clasa R2 Bogdan Moldovan a produs o surpriză, având parte de un debut incredibil în raliurile virtuale după multe sezoane în simracing-ul de circuit al României. Moldovan s-a impus în fața experimentatului simracer Luis Moura, în timp ce pe trei a încheiat un alt participant din Racing League Romania, Robert Prepeliță.

BMW-ul M2 RGT a fost îmblânzit cu succes către victorie de pilotul Walk Racing, Lukas Hellman. Astfel, victoriile lui Lukas Hellman și Bogdan Moldovan, dar și parcursul constant al lui Mihai Șuțeanu au asigurat o victorie dominantă pentru Walk Racing în clasamentul echipelor.

După un raliu plin de răsturnări de situație, pene, ieșiri în decor dar și multe răsuciri cauzate de bancurile dure de zăpadă, ne mutăm atenția către continentul Nord-American, acolo unde piloții noștri își vor demonstra talentul pe macadamul alunecos din SUA. Rally New England, cunoscut ca "Raliul Finlandei" din America, vă așteaptă cu probele de viteză si capcanele specifice.